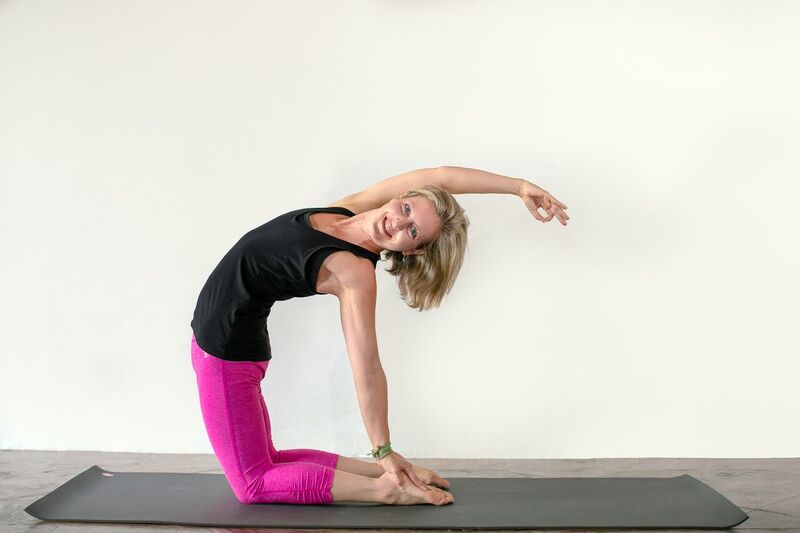 Christy attended her first yoga class in the late 1990's but it wasn't until 2012 that she found PASSION for the practice when she walked into a warm vinyasa yoga studio while living in Sydney, Australia and loved the way she could quiet her busy mind through moving meditation. Since then she has had a dedicated practice incorporating many styles of yoga.
Christy moved back to Redding in 2014 and has been a devoted Balance Yoga Studio practitioner since. Christy became a RYT 200 Vinyasa teacher in 2018 with Anna Laurita at Davannayoga in Puerto Vallarta, Mexico. In this training, Christy learned to incorporate all the traditional moorings of yoga including mudra, mantra and pranayama into her teaching. Christy gravitates toward delivering medium to fast-paced classes that include core work, arm balances and inversions.
Christy has a full-time career in addition to raising three young boys and she finds yogic principals empower her to be a better mother and her regular practice gives her the peace of mind and patience needed to stay sane!