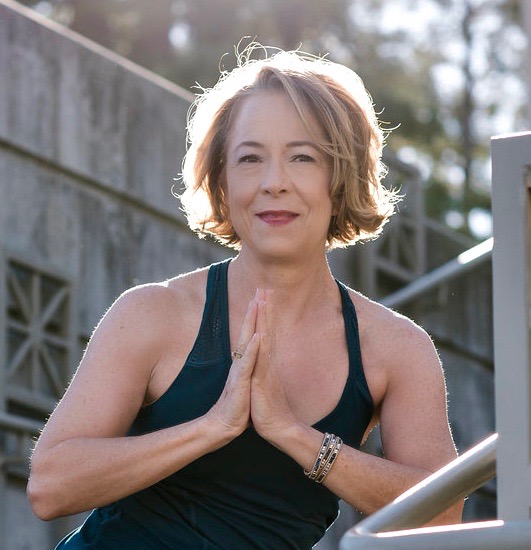 Annie's path to yoga makes sense. As a teenage athlete, she experienced the empowering mind-body-spirit connection. She discovered when the body and spirit move in harmony there is a peaceful presence, but in order to maintain that presence, it requires a healthy life balance. Thus, began her stepping-stones to yoga. As a competitive college athlete and a physical education major, she experienced the different benefits that are acquired through competitive sports vs. lifetime activities. Her love of movement 'for life', rather than moving to 'win' – became her philosophy. After receiving her BS in Physical Education from Washington State University, she found great satisfaction inspiring physical education classes where students were actively having fun, while quietly instilling healthy lifetime movement habits.
In 1990 she and her husband entered the world of parenthood and have had the profound pleasure of raising 2 daughters, each with diverse lifetime passions for movement. It was during these parenting years that Annie stepped into a yoga class and rediscovered a means to life's delicate balance, first as a pregnant new mother, then as an empty nester. And now as a RYT-200 under the direction of Amy Cooper's Vajrapani Teacher Training, Annie offers classic Hatha/Vinyasa style classes – emphasizing awareness to alignment, breathe, mindfulness, and meditation. Her classes inspire a calm, peaceful approach to life while instilling, strength, grace, and clarity of mind.
In yoga Sanskrit the word krama means to go step-by -step. This is true for life, as well as our practice~Annie looks forward to welcoming your step into Balance, and onto the mat!